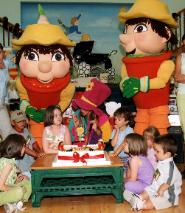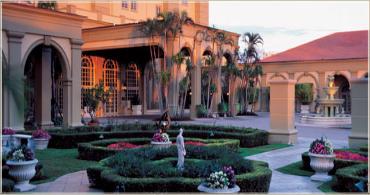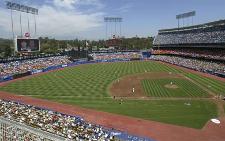 The Ritz Carlton Hotel, Naples, Florida

Entertainment for
Children's BBC TV
Live V.I.P. Events

Pre-match
entertainment
at L.A. Dodgers
Stadium

TELEVISION

BBC Television - U.K.
Granada Television - U.K.
Mersey Television - U.K.
Yorkshire Television - U.K.
London Weekend Television - U.K.
Central Television - U.K.
G.M.T.V. - U.K.
SKY Television - U.K.
France 3 Television
D.G.T.V. - U.S.A.
Spike Television - U.S.A.
Channel 13 - U.S.A.
"E" Entertainment Channel - USA

Time Warner Cable
Astra Zeneca Pharmaceuticals
IBM U.K. Ltd
Walmart
Safeway

BOROUGH COUNCILS
- (United Kingdom)

Stockport
Trafford
Thameside
High Peak, Derbyshire

The Vinoy Resort & Hotel, St Petersburg, Florida. (5 * rating)

The Lowry Hotel - Manchester, U.K. (5*rating)

The Beverly Hills Hotel, CA. (5* rating)

Cottons Hotel, Knutsford, Cheshire, U.K. (4* rating)
-
HOST / ENTERTAINER AT CELEBRITY PARTY

Palace Hotel, Buxton, Derbyshire, U.K. (4* rating) -
ENTERTAINER FOR ALL MAJOR HOLIDAY DATES

The Ritz Carlton Hotel, Naples, Florida. (5* rating) -
HOST / ENTERTAINER FOR HALLOWEEN WEEKEND EVENT

The Craxton Wood Hotel, Chester, U.K. (4*rating
)
-
RESIDENCY

SPORTS STADIUMS

Family Stand - Manchester United Soccer Club - "Old Trafford"
Stadium, UK
L.A. Dodgers Stadium, Los Angeles.

PLACES OF HISTORIC INTEREST

The National Trust - U.K.

Kitson Kids - Host & entertainer of celebrity attended carnival
& Red Carpet event - L.A.
Best Buy - Culver City
Marks and Spencers p.l.c.
(different branches)
- U.K.
Mothercare - U.K.

SHOPPING MALLS
- (Examples)

Centro Ybor, Ybor City, Florida -
Support act to Radio Disney

Old Hyde Park Shopping Village, Tampa, Florida -
Stage act with media celebrities

The Commons, Calabas, CA -
Hanukah event 2006

Bayview Shopping Center, Colwyn Bay, North Wales, U.K. -
Balloon Twister

Trafford Center-
Main stage, U.K.
(
EASTER ENTERTAINMENT 2006) -
Snow White Performance

SUMMER CAMPS
Idyllwild Arts Foundation, Idyllwild Arts, CA.
Global Groove, Santa Monica, C.A.
Super Duper Arts Day Camp, L.A.

Teaching circus arts for Idyllwild
Arts Foundation Summer Camp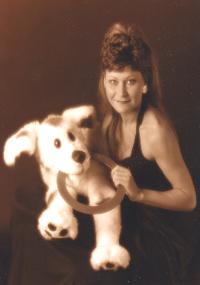 Live
BBC T.V
.
footage of Julia
and puppet dog "Mr Snuffles" for

"Children In Need"
national TV
Charity Appeal.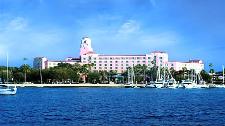 Renaissance Vinoy Hotel & Resort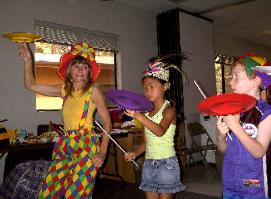 RESTAURANTS
(
Entertainer Residencies)

Examples: -

IHOP
,
Wilshire Boulevard, Los Angeles

DENNYS
, West Century Blvd, Los Angeles

HARRY RAMSDENS
, Liverpool, U..K.

CAFE UNO
, Manchester, U.K.


COUNTRY CLUBS

Pasadena Country Club, CA
Chevy Chase Country Club, Glendale, CA


SCHOOLS & PRESCHOOL

Performances to suit different ages

FESTIVALS

FIESTA BROADWAY - Personality Entertainer / Balloon Twister

Tang Promotion Stand
at the 4/29/07 Fiesta Broadway in
(Downtown LA) -- The largest Cinco de Mayo celebration in the
United States and is celebrated a little early as half a million
Angelenos fill 36 square blocks and major performers entertain
from several stages.